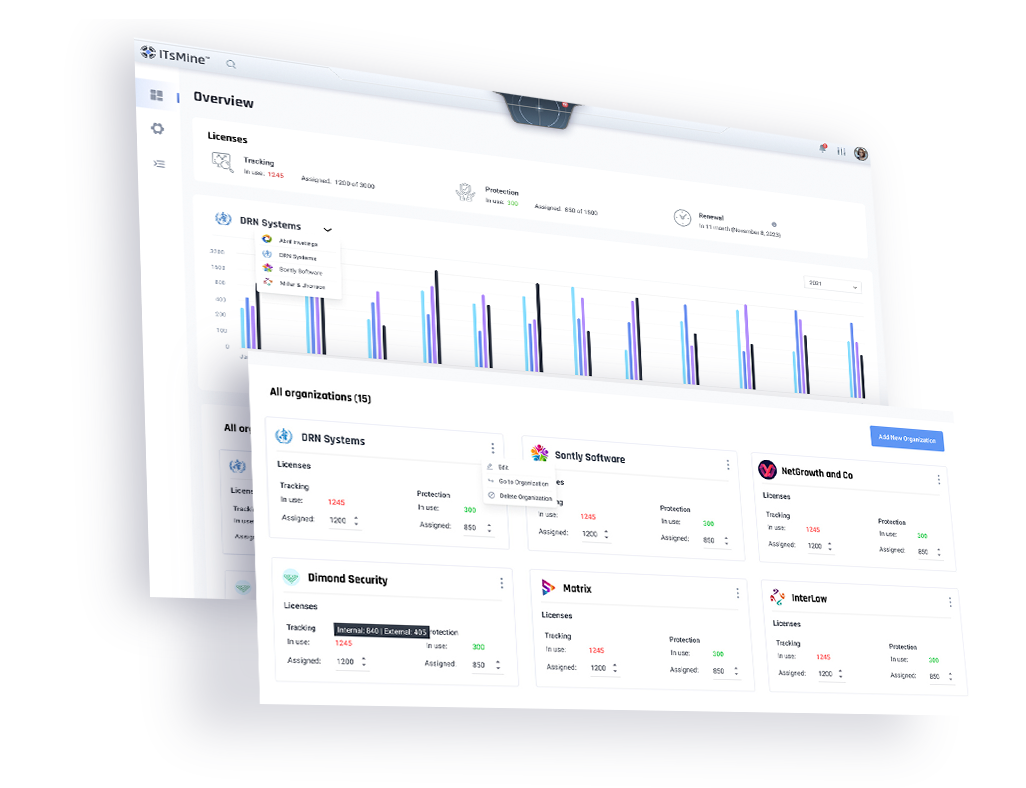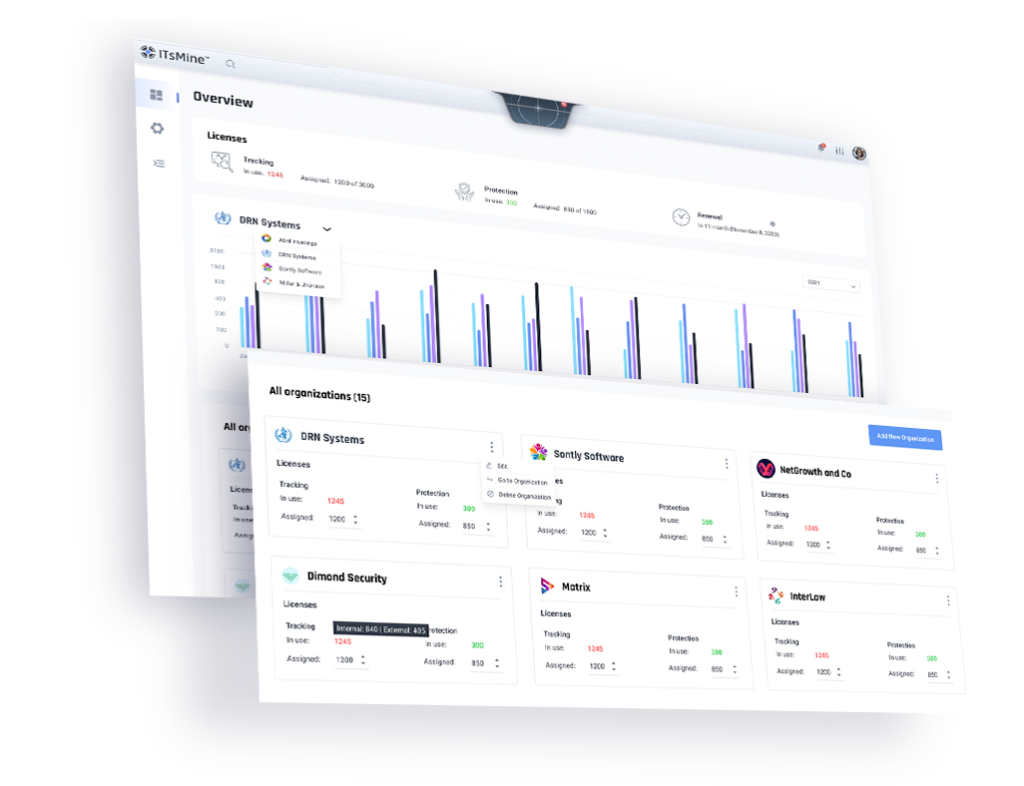 Managed Data Protection (MDP)
As an MSSP, protecting your clients while building a sustainable business is paramount. Especially when it comes to protecting your clients' most sensitive data.
Increasing TCV for new or existing customers
Shortage in security personnel
Controlling and protecting company files
Meeting regulatory and cyber insurance requirements
Shortage in security personnel
ITsMine's Agentless BeyondDLP™
Aims to solve these issues, enabling MSSPs to offer their customers a cutting-edge MDP (Managed Data Protection) solution as a service, providing maximum protection and requiring minimum effort.
This solution provides maximum protection with minimum effort from the MSSP
ITsMine's MDP Solution Was Built for MSSPs as it is:
API-based (not inline) and completely AGENTLESS
It automatically detects and remediates attacks with automatic responses for different vectors of attack, ensuring negligible false positives, and meaning no additional employees needed for management and maintenance
Simple monthly subscription payment model; marketing expenses are covered completely by ITsMine for the first 3 months
Every part of the product is white-label friendly, from the product's main dashboard to marketing documents or even advertising banners
Key Features and Benefits Include:
Comprehensive file tracking is available even beyond company boundaries
Seamless low-touch performance
Automatic responses for different vectors of attack using an AI-based deception method, to be used against the threat of a data breach, ransomware, or unauthorized access
Proactive, unique and patented awareness training
For a remote and hybrid workforce, as well as supply chain users and other key stakeholders